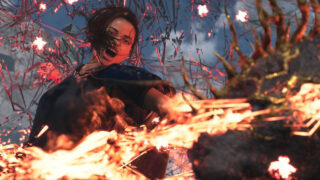 Game Informer has published two-and-a-half minutes of spells and combat gameplay from Forspoken as part of its month-long cover story on the action RPG.
"Magic is really at the heart of Forspoken," co-director Takefumi Terada told Game Informer. "So, we've really made sure to make a diverse array of magic available for players."
Over at Game Informer, you can find a detailed list of 20 combat spells it spotted in its exclusive demonstration of the game, including both attack and support magic.
Forspoken is due out for PlayStation 5 and PC via Steam, Epic Games Store, and Microsoft Store on October 11.
Watch the footage below.