D3 Publisher and Lancarse announce Edo Japan-set roguelike survival action game Ed-0: Zombie Uprising for PC [Update]
Due out in Early Access on April 4.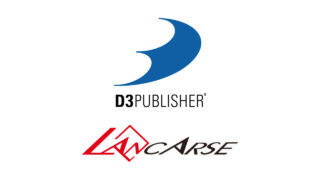 D3 Publisher and developer Lancarase have announced Ed-0: Zombie Uprising, a roguelike survival action game set during the final years of Edo era Japan, the latest issue of Weekly Famitsu reveals. It will launch in Early Access for PC via Steam on April 4 for 1,999 yen.
Get the first details below.
Story

A zombie industrial revolution has broken out, and zombies have spread across 90 percent of the world's regions. Meanwhile, Japan has managed to avoid this crisis thanks to its isolationist policy. However, the arrival of the "Black Ships" lifted Japan's locked state, and a zombie army led by Commodore Perry poured into the nation.

Gameplay

From their base village, players will head out to exterminate the zombie armies attacking various areas. Only beings known as "Zom-beings" can defeat zombies. Battles of life and death will unfold as you control playable characters Raiden the sumo wrestler, Mumyo the samurai, and Matoka the ninja. This is a one-in-a-lifetime roguelike 3D action game with a dungeon that changes terrain and layout, and enemies that vary upon each entry. Whether you clear a dungeon or die, you will return to level 1, but there will also be a form of character development that you can build up.
Development on Ed-0: Zombie Uprising is currently 44 percent complete. Through Early Access, D3 Publisher and Lancarse plan to polish and enhance the game through feedback from users who play the game.
Thanks, Ryokutya2089.
Update 11:10 a.m.: Get the first trailer, information, and screenshots here.