Octopath Traveler: Champions of the Continent launches this summer in the west
Registration for the Android closed beta test now available.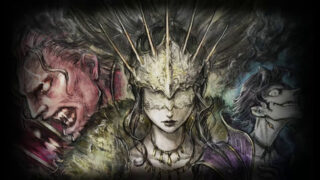 Octopath Traveler: Champions of the Continent will launch for iOS via App Store and Android via Google Play this summer in the west, Square Enix announced.
Registration for the Android closed beta test is currently available via Google Play.
Here is an overview of the game, via Square Enix:
About

A new story unfolds in the world of Orsterra! Enjoy high quality graphics, engaging combat, and storytelling akin to Octopath Traveler in this prequel optimized for mobile devices.

Story

What do you seek at journey's end?

A few years prior to the events of Octopath Traveler, Orsterra is ruled by tyrants hungry for "wealth, power, and fame."

While the tyrants' desires have unleashed a bottomless darkness upon the world… there are those who resist the darkness.

You will meet them while traveling the world as "the Chosen Ones" of a divine ring.

What will you obtain, and what will you experience through this journey?

Soon the story will lead you to the tyrants of the land.

Key Features

2D pixel art, enhanced with 3D-CG effects, brings the wonderous world of Orsterra to life with beautifully stylized environments filled with side quests, dangerous bosses, and treasures.
An evolved command style battle system utilizes up to eight party members, with swipe controls that allow for fast paced command selection.
With over 64 characters at launch, explore an endless combination of characters to build your ultimate team. Pick the right team for the right fight and reign victorious on the battlefield.
The "Chosen Ones" must rise against the great evils of Orsterra. What perils will you encounter on your journey? No matter what storyline you start with, you can experience them all!
The possibilities are endless with different options for character interactions. "Inquire" for information, "Entreat" for items, or "Hire" them as a party member—try out every option to see what these new relationships yield.
Yasunori Nishiki, the composer behind Octopath Traveler, is back for this latest installment with new compositions exclusive to Octopath Traveler: Champions of the Continent.
Watch a new trailer below.