ELEX II 'Explanation' trailer
A four-minute overview.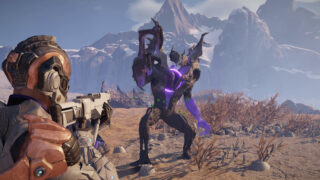 Publisher THQ Nordic and developer Piranha Bytes have released a four-minute "Explanation" trailer for ELEX II.
Get the latest details below, via THQ Nordic.
Magalan is full of secrets. To stand a chance against the threat from the skies, Jax has to explore the open world, learn skills and find new equipment. He'll need to form bonds with the factions and make allies, find vendors and teachers, and visit the most notable places of the world. Magalan is full of choices. What will your combat style be, what weapons will you use? Will you join the Clerics, the Berserkers, the Outlaws, the Morkons or the Albs—or maybe go faction-less? Who will your companions be, how will people remember you? Will you be a good guardian or a ruthless slayer? The choices are yours, create your own story in ELEX II.
ELEX II is due out for PlayStation 5, Xbox Series, PlayStation 4, Xbox One, and PC via Steam on March 1.
Watch the trailer below.