Publisher Square Enix and developer PlatinumGames have released a "New Year Special" commercial for cooperative action RPG Babylon's Fall.
Here is an overview of the game, via Square Enix:
Experience acclaimed developer PlatinumGames' signature combat in Babylon's Fall with up to three other players or take on the Tower of Babel alone, in this new cooperative action RPG.

After the Babylonians perished, only their great tower "The Ziggurat" remained. Now a new empire has come to pillage its ruins and uncover its fabled treasures. Join forces with other Sentinels, unwilling subjects forcibly implanted with Gideon Coffin, relics that grant the few survivors unrivalled powers.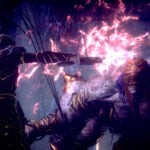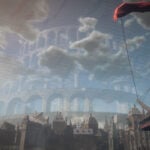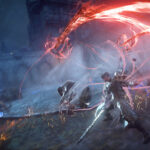 Choose your playstyle from multiple, varied weapon-types, each with their own distinct skills and abilities. Customize your loadout to wield up to four weapons at any time.

Explore a rich fantasy setting that draws inspiration from medieval oil paintings.

Ascend to greatness as you climb the looming Tower of Babel and uncover its fabled treasures. Only by mastering the powers of your Gideon Coffin, will you unlock your true potential and become strong enough to survive the summit and uncover the secrets that await.
Babylon's Fall is due out for PlayStation 5, PlayStation 4, and PC via Steam on March 3.
Watch the commercial below. View a set of screenshots at the gallery.