Shin Megami Tensei V shipments and digital sales top 800,000; Atlus preparing 'surprise unannounced title(s)' for 2022
'Persona's 25th anniversary will also enter a new phase.'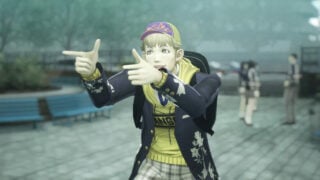 Total worldwide shipments and digital sales for >Shin Megami Tensei V have surpassed one million units, Atlus announced in its New Year 2022 greeting message. Additionally, the company is teasing "surprise unannounced title(s)" for 2022.
"Happy new year! Shin Megami Tensei V which launched simultaneously worldwide in November 2021, got off to a good start with over 800,000 total copies [shipped]," Atlus said in the message. "Thank you all for your support and patronage. 2022 will start with the release of the remastered version of Persona 4 Arena Ultimax in March 2022, followed by the Switch version of 13 Sentinels: Aegis Rim in April, and we're also preparing surprise unannounced title(s). (Editor's Note: This could be referring to one title or multiple titles.) The Persona series' 25th anniversary, which has been underway since last year (2021), will also enter a new phase. Please look forward to it!"
Shin Megami Tensei V launched for Switch on November 11, 2021 in Japan and November 12 worldwide.