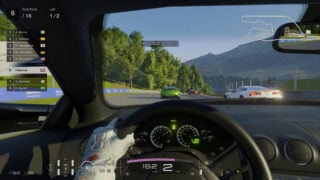 Publisher Sony Interactive Entertainment and developer Polyphony Digital have released a new gameplay video for Gran Turismo 7 showcasing the "Deep Forest Raceway" track.
Deep Forest Raceway is an original track that debuted in the original Gran Turismo and has been featured in every main Gran Turismo title since, with the exception of Gran Turismo Sport.
Gran Turismo 7 is due out for PlayStation 5 and PlayStation 4 on March 4, 2022.
Watch the footage below.