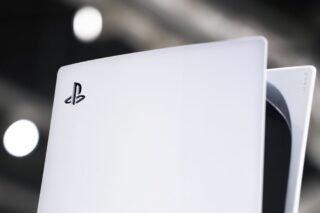 Sony Interactive Entertainment will introduce a new service, code-named "Spartacus," that will enable access to a catalog of modern and classic games for a monthly fee, according to a Bloomberg report citing "people familiar with Sony's plans and documents reviewed by Bloomberg."
The service, which will likely be available on both PlayStation 4 and PlayStation 5, is expected to launch in spring 2022, and will reportedly merge the existing PlayStation Plus and PlayStation Now subscription plans.
According to the documents reviewed by Bloomberg, Sony Interactive Entertainment plans to keep the PlayStation Plus name, but phase out PlayStation Now.
While the details may not be finalized, "Spartacus" documentation outlines a three-tier service:
First Tier – Includes existing PlayStation Plus benefits.
Second Tier – Includes a large catalog of PlayStation 4 and, eventually, PlayStation 5 titles.
Third Tier – Includes extended demos, game streaming, and a library of classic PlayStation, PlayStation 2, PlayStation 3, and PSP games.
People familiar with Sony Interactive Entertainment's plans also told Bloomberg the company is expanding its efforts in cloud gaming.
A representative for Sony Interactive Entertainment did not immediately respond to Bloomberg's request for comment.