Bandai Namco trademarks Klonoa Phantasy Reverie Series in Canada, Europe [Update: U.S.]
More trademarks hint at upcoming remasters.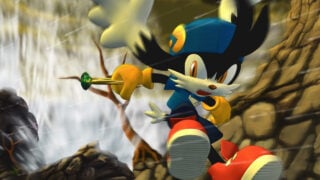 Bandai Namco filed trademarks for "Klonoa Phantasy Reverie Series" in Canada and Europe on December 17 and 20, respectively.
The registrations are the latest in a series of Klonoa-related trademarks dating back to September 2019. To recap:
Bandai Namco trademarked "Klonoa Encore" in Japan in September 2019. "Encore" is the subtitle Bandai Namco uses for its remastered game releases in Japan.
Bandai Namco trademarked "Wahoo Encore" and "1&2 Encore" in September 2021 in Japan. "Wahoo" is the catchphrase of the Klonoa series' titular protagonist.
Stay tuned.
Update 12/27/21 at 9:20 a.m.: A trademark was also filed in the United States on December 17.