Bandai Namco trademarks Wahoo Encore and 1&2 Encore in Japan; miHoYo trademarks Honkai: Star Rail
Klonoa Encore finally imminent?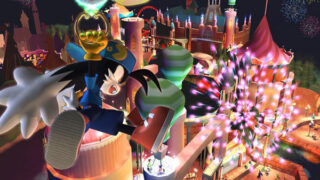 Bandai Namco has filed trademarks for "Wahoo Encore" and "1&2 Encore" in Japan.
"Encore" is what Bandai Namco subtitles its remastered game releases in Japan. For example, Katamari Damacy Reroll is titled Katamari Damacy Encore in Japan, and Mr. Driller DrillLand is titled Mr. Driller Encore.
"Wahoo" is the catchphrase of the Klonoa series' titular protagonist. Bandai Namco trademarked "Klonoa Encore" alongside "Mr. Driller Encore" back in September 2019. Coupled with today's trademarks, an announcement may finally be approaching. The "1&2 Encore" trademark could indicate it will include both Klonoa: Door to Phantomile and Klonoa 2: Lunatea's Veil.
In other news, miHoYo filed trademarks for "Honkai: Star Rail" and "Genshin Impact" (English, Japanese, and logo). While the former is unannounced, it was previously trademarked in various countries back in July.
Hajime Tabata-run studio JP Games also filed a trademark for "The Run & Gun."
Konami Digital Entertainment filed a trademark for "Shine Post," which is also the name of a light novel published by Dengeki Bunko due out on October 8.