Utawarerumono 20th Anniversary Live Stream set for November 24
Featuring a gathering of the series' voice actors.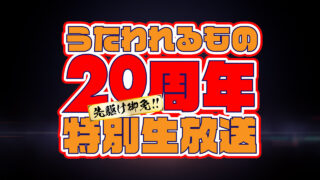 Aquaplus will host the Utawarerumono 20th Anniversary Live Stream on November 24 at 19:00 JST, the company announced. You will be able to watch it on YouTube.
Although Utawarerumono will not celebrate its 20th anniversary until April 26, 2022, Aquaplus will broadcast a special program six months in advance to express its gratitude to the fans who supported the series.
Featured voice actors include:
Ayane Sakura (Ululu / Sarana voice actor)
Daisuke Kirii (Oboro voice actor)
Kentaro Tone (Ukon / Oshtor / Haku voice actor) – host
Mai Nakahara (Yuzuha voice actor)
Rikiya Koyama (Hakuoro voice actor)
Risa Taneda (Kuon voice actor)
Ryouka Yuzuki (Eruru voice actor)
Suara (singer)
Tsuyoshi Koyama (Kurou voice actor)
Yu Ayase (Suzuri voice actor)
Yuko Gibu (Fumiriru voice actor)
Yuuya Uchida (Mikazuchi voice actor) – host
The latest entry in the Utawarerumono series—Utawarerumono: ZAN 2—launched for PlayStation 5 and PlayStation 4 on July 22 in Japan. A demo is also available. Read more about the game here.