TAITO Milestones adds QIX
Classics collection reveals ninth game.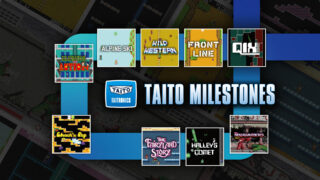 QIX will be available as part of TAITO Milestones, publisher Taito and developer Hamster announced.
The November 1981-released puzzle game joins the following previously announced titles as part of the collection:
The Ninja Warriors
Halley's Comet
The Fairyland Story
Chack'n Pop
Elevator Action
Alpine Ski
Wild Western
Front Line
TAITO Milestones is due out for Switch in February 2022 in Japan.