Splatoon 3 'Return of the Mammalians' trailer, screenshots
The Inklings' world is about to get a lot hairier...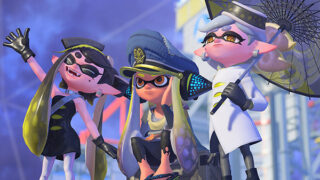 Nintendo has released a new trailer and screenshots for Splatoon 3 dubbed "Return of the Mammalians."
"The next game in this INK-redible series features new and returning stages in four-versus-four battles, as well as new weapons never before seen in the Splatoon games," Nintendo said in a press release. "In the game's single-player campaign, mammals might be returning… but what does this mean? Find out more when additional details about Splatoon 3, which is scheduled to release in 2022, are revealed in the future."
Splatoon 3 is due out for Switch in 2022.
Watch the trailer below. View the screenshots at the gallery.