Forever Entertainment announces Night Slashers remake
Details not announced.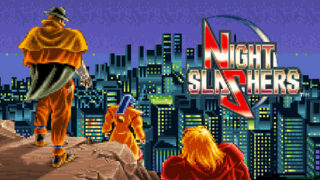 Forever Entertainment has signed an agreement with G-Mode to produce a remake of the 1993-released beat 'em up Night Slashers for all major platforms, the company announced. A release date was not announced.
The company previously produced a remake of Sega's Panzer Dragoon, and is currently working on remakes of Panzer Dragoon II, and The House of the Dead I and II. It also announced plans to develop multiple remakes based on Square Enix Japan intellectual property earlier this year.