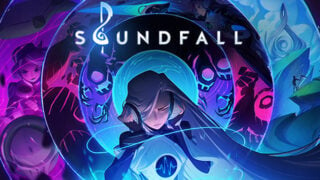 Publisher Noodlecake and developer Drastic Games have released a teaser trailer and new screenshots for music-based dungeon crawler Soundfall.
Here is an overview of the game, via its Steam page:
Soundfall is a fast-paced music-based dungeon crawler that combines looter-shooter action with rhythm-based gameplay to create a world of music unlike any other.

Defend Symphonia

You are a Guardian of Harmony–a musical genius transported to the world of Symphonia by the Composers to battle the forces of Discord. Together with up to four other players, you will fight your way through the corrupted Timbrelands of Symphonia, eradicating the Discordians and restoring Harmony to the environment.

Discover the Power of Music

Unlock powerful musical abilities and mix and match thousands of unique gear and weapon combinations as one of five characters–Melody, Jaxon, Lydia, Brite, or Ky–as you fight to protect Symphonia, and uncover the secret origin of music itself!
Soundfall is due out for consoles and PC via Steam and Epic Games Store.
Watch the trailer below. View the screenshots at the gallery.