Skullgirls 2nd Encore DLC character Umbrella alpha launches in August for PC
Full release due out in Q4 2021.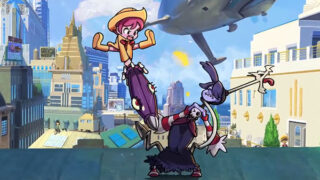 The alpha version of Skullgirls 2nd Encore Season 1 Pass downloadable content character Umbrella will launch for the PC (Steam) version of the game in August, publisher Autumn Games and developer Hidden Variable announced.
Umbrella was announced in May. A beta / Early Access release is planned for Q3 2021, followed by an official launch in Q4 2021.
Skullgirls 2nd Encore is available now for PlayStation 4, Switch, and PC via Steam. It is also available for PlayStation 3, Xbox 360, and PS Vita, but these versions will not receive any future downloadable content.
Watch a new trailer below.