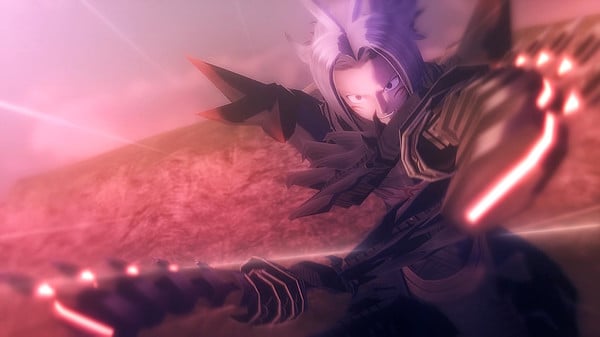 The Entertainment Software Rating Board has rated .hack//G.U. Last Recode for Switch.
.hack//G.U. Last Recode first launched for PlayStation 4 and PC via Steam in November 2017. It includes .hack//G.U. Vol. 1//Rebirth, Vol. 2//Reminisce, Vol. 3//Redemption, and the newly developed Vol. 4//Reconnection.
A Switch version of .hack//G.U. Last Recode has yet to be officially announced.
Here is an overview of the game, via its Steam page:
About

Log back into the .hack//G.U. trilogy and return to "The World," as Haseo tracks down Tri-Edge in .hack//G.U. Last Recode, now with enhanced graphics, improved gameplay, and brand new modes!

This collection includes all three original .hack//G.U. titles, Rebirth, Reminisce, and Redemption, all fully restored and remastered. As well as an all new exclusive fourth Volume: .hack//G.U. Reconnection.

Key Features

15 Years of .hack – Celebrate the 15th anniversary of the beloved global cross media franchise that first released in 2002.
Fully Restored – Graphically enhanced gameplay and cut scenes now in 1080p and 60 frames per second.
Improved System Features – Enhanced battle balance and game pacing to provide an optimal experience for new and old fans alike.