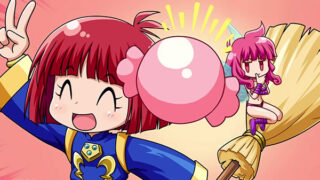 Success has released a four-and-a-half-minute gameplay trailer for shoot 'em up Cotton Rock 'n' Roll.
Cotton Rock 'n' Roll is due out for PlayStation 4 and Switch on December 23 in Japan, followed by PC between winter 2021 and 2022. An arcade version is also planned for release between summer and fall 2021. Read more about the game here.
Watch the trailer below.
https://www.youtube.com/watch?v=CQQqvnMlnUQ