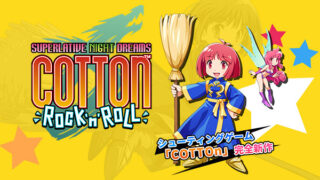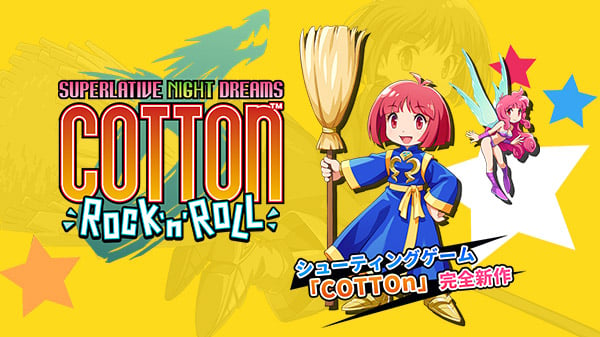 Success has announced shoot 'em up Cotton Rock 'n' Roll for PlayStation 4, Switch, PC, and arcade. The PlayStation 4 and Switch versions will launch on December 23 in Japan for 6,380 yen; the PC version will launch between winter 2021 and 2022; and the arcade version will launch between summer and fall 2021.
A 10,780 yen Cotton series 30th anniversary special edition will also be available for 10,780 yen, which includes a Nata de Cotton Nendoroid, the Cotton Complete Works book, and the Cotton Rock 'n' Roll original soundtrack CD.
Here is a brief overview of the game, via its official website:
Cotton Rock 'n' Roll retains the traditional comical worldview of Cotton and Silk, while including not only the shoot 'em up game features of the Cotton series, but also those of other shoot 'em up games Success has released to the world, such as Sanvein's time system and Psyvariar's BUZZ system.
Confirmed characters so far include Nata de Cotton, Silk, and Appli-Ke Pumpkin.
Further details were not announced.
Update 11:45 a.m.: Pre-orders are now available in Japan at retailers such as 7net and Yodobashi, and retail listings offer a few additional details and first screenshots.
Here are the details:
Play as the characters you know from the Cotton series, as well as guest characters from series such as Umihara Kawase and Doki Doki Poyacchio!

A exhilarating and fun shoot 'em up with six playable characters (and more)! Each character has different performance and actions.

There are a total of 16 scrolling stages (vertical, horizonal, and 3D).

With uniquely performing characters and a multitude of stages, Cotton Rock 'n' Roll expands the variety of play!
View the screenshots at the gallery.