Black Myth: Wukong – 12-minute Unreal Engine 5 gameplay video
Latest look at the Chinese action RPG.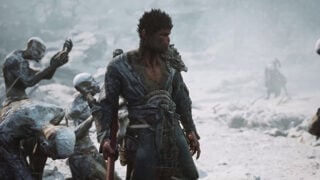 Game Science has released a new, 12-minute gameplay video for Journey to the West-themed single-player action RPG Black Myth: Wukong recorded in real-time in Unreal Engine 5 and supported by NVIDIA DLSS technology.
Black Myth: Wukong is in development for "all mainstream consoles and PC." Read more about the game here.
Watch the trailer below. Visit the official website here.