Tales of Arise opening animation, gameplay, more
Animated by Ufotable.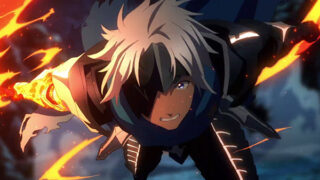 Bandai Namco has released the opening animation for Tales of Arise, which is animated by Ufotable and features the theme song "Hibana" by Japanese rock band Kankaku Piero.
Additionally, the company debuted new gameplay footage during the Tales of YouTube Channel Summer Special, and the official PlayStation Japan YouTube account also uploaded a new five-minute battle gameplay video.
Tales of Arise is due out for PlayStation 5, Xbox Series, PlayStation 4, Xbox One, and PC via Steam on September 10 worldwide. It will launch for consoles on September 9 in Japan.
Watch the footage below.
Opening Movie
Theme Song of Tales: 25th Anniversary Opening Movie Collection
Battle Action Gameplay
Tales of YouTube Channel Summer Special
1:08:13 to 1:13:55 – Game Start: Takuya Sato
1:13:55 to 1:18:30 – Game Start: Shino Shimoji
1:18:38 to 1:23:04 – Boss Challenge: Takuya Sato