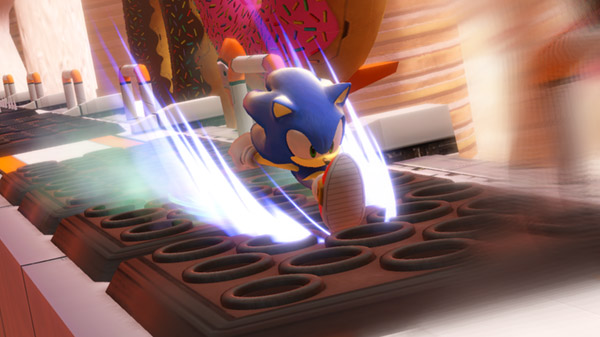 Publisher Sega and developer Blind Squirrel Entertainment have released a new trailer for Sonic Colors: Ultimate introducing the game's improvements.
Improvements highlighted in the trailer include:
HD Updates – New high-definition updates and improvements, including 60 frames per second, re-vamped lighting, improved graphics and 4K resolution.
New Mode "Rival Rush" – Go head-to-head with Metal Sonic to unlock rewards.
Park Tokens and Customization – Head to the store and use park tokens to unlock unique boosts, auras, shoes and gloves for Sonic.
Jade Ghost – Transform Sonic, fly around and pass through solid objects to reach hidden areas.
Customizable Controls – Customize your controls to find a layout that suits your play style.
Tails Save – Find a tails save and be taken back to safety if you need to be rescued.
100 Count Ring – Collect a 100 Count Ring to gain temporary invincibility and boost your score after each level.
Music – Fully remixed soundtrack to set the pace while you put an end to Dr. Eggman's evil plan.
Sonic Colors: Ultimate is due out for PlayStation 4, Xbox One, Switch, and PC via the Epic Games Store on September 7.
Watch the trailer below.