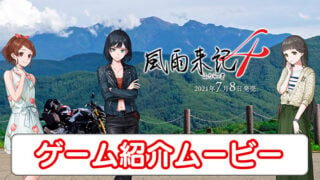 Publisher Nippon Ichi Software and developer Fog have an overview trailer for Fuuraiki 4.
The trailer, which outlines a full day in Fuuraiki 4, is narrated by heroine characters Shizuru Unose (voiced by Yuki Nagano) and Chiari Mori (voiced by Hiyori Kono).
Fuuraiki 4 is due out for PlayStation 4 and Switch on July 8 in Japan. Read more about the game here, here, here, and here.
Watch the trailer below.