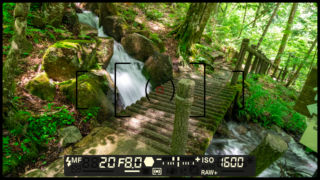 Publisher Nippon Ichi Software and developer Fog released new information and screenshots for Fuuraiki 4 introducing navigation, photographs, article posting, and more of the spots you will visit in Gifu prefecture.
Get the details below.
■ A Game Where You Can Go Where You Want

Fuuraiki 4 is a motorcycle touring travel adventure game. With a PlayStation 4 or Switch on-hand, you can head out on a journey at a moment's notice. Since you have a 360-degree view while touring, you will feel like you are really traveling by motorcycle.

■ Journey Across Gifu Prefecture and Discover Its Charms

Gifu Prefecture, where the game is set, has one of the highest proportions of forested land in Japan, and is rich in natural sights such as Nagara River, one of the country's three major clear water streams. Survey each spot to discover the hidden charms of Gifu Prefecture.

■ Markings Make for Easy Navigation

Riding your motorcycle without a destination is a fun way to discover new things, but there may be times you want to head straight to your destination. In such times, open your map to check explorable spots and the routes to them. By marking the spot on your map, you can navigate the route without the worry of getting lost.

■ Take Photographs at Each Spot

At each spot, you can take your own photographs. You can move the camera at 360 degrees even when taking photographs, so snap a shot of the scenery from your favorite angle.

Photographs can also be taken at your preferred timing. However, there are some scenes that can only be photographed during events, so be sure not to miss your chance.

There are two types of cameras: single-lens reflex and smartphone. While this does not affect the photographs you can take, you can enjoy a journey truer to yourself by using a camera more suited to your style.

—Single-lens reflex camera.

—Smartphone camera.

■ Post Articles and Aim for the Top Rank

The player is a mid-level reportage writer who participates in "NohiCom," a reporting competition between magazine publishers, and publishes articles online. Write articles using the photographs taken at each spot and aim for the top rank in the competition.

The competition ranking will fluctuate based on the performance of your articles and the materials you utilized. Articles will also receive "Likes" and comments, giving players a taste of real travel blogging.

■ An Introduction to Some of the Spots in Gifu Prefecture that You Can Explore

Gifu, Where You Can Feel the Trend of the Times

Gifu City is the prefectural capital of Gifu Prefecture, and the central hub for political and economic affairs. While becoming a convenient and comfortable to live in city through redevelopment, the city townscape retains traces its rapid postwar growth.

Gifu, Where Oda Nobunga's Castle Was Once Located

You can discover new aspects of spots by visiting them many times over. For example, in Gifu, you can visit Mt. Kinka, where the former residence of feudal lord Oda Nobunaga, Gifu Castle, is located.

Tsukechi Gorge, Where You Can Walk through the Forest While Gazing at the Clear Water Stream

The clear water stream surrounded by the refreshing greenery of the forest is a highlight of the valley. Enjoy a peaceful walk through the forest while gazing at Fudo Falls, one of Gifu prefecture's 50 famous rivers.

More Gifu prefecture spots will be introduced at a later date, so stay tuned for future updates.
Fuuraiki 4 is due out for PlayStation 4 and Switch on July 8 in Japan. Read more about the game here, here, and here.
View the screenshots at the gallery.