Shin Megami Tensei V website update reportedly leaks November 11 release date
Official announcement during Nintendo Direct: E3 2021?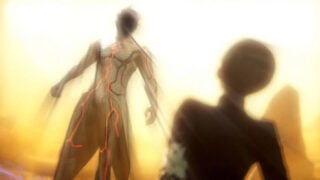 Shin Megami Tensei V will launch for Switch on November 11, according to a reportedly inadvertent update to the game's official Japanese website spotted by Persona Central. It will cost 8,890 yen for the standard edition in Japan and 14,800 yen for the limited edition "Forbidden Nahobino Box."
The sequel was previously announced as a simultaneous worldwide release, meaning that it should also be launching on November 11 in North America and Europe if the leak is accurate.
The website also included the following new details:
The Latest Numbered Entry in the Shin Megami Tensei Series

Since the release of the original Shin Megami Tensei in 1992, the series has gained popularity for its dark worldview, anarchy scenario, and original systems of fighting with demons and gods as companions. This series even led to the creation of the Persona and Devil Summoner series.

Shin Megami Tensei V maintains the appeal of the series, while adding high-quality visuals via the latest hardware.

This is a new experience unlike ever before.

Story / Character

The protagonist, a high school student living a normal everyday life, winds up lost in another world known as "Da'at" after a certain incident. After fusing with a mysterious man and becoming the "forbidden existence" Nahobino, the protagonist throws himself into the battle between gods and demons…

Da'at

In Da'at, a world covered in desert, various gods and demons wander, including demons the size of mountains and giant birds that flap their wings in the sky.

While some demons are good, others are worse and will turn against the hero. Explore Da'at while slaying the demons that approach the protagonist with never before seen power.

Demons

You will encounter over 200 demons as you explore the world of Da'at. In addition to returning demons, several new demons illustrated by character designer Masayuki Doi will also appear.

System

Da'at is an uncivilized land where powerful demons will attack you. The protagonist is in pursuit of the truth and will pave the way forward. Utilize various means to move forward, including developing the power of the Nahobino, and sometimes even employing the powers of evil.

The end of the game will diverge in many ways. What future awaits the decisions you make…?

Forbidden Nahobino Box

Packed with the demons and music that color the world of Shin Megami Tensei V, this is a first-print limited edition that also includes an item that resembles the protagonist Nahobino said to be a "forbidden existence" in the game's world.
Here are the screenshots shared by Persona Central: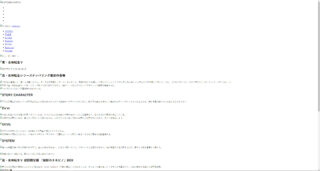 If accurate, it is likely this information was planned to be announced during Nintendo Direct: E3 2021 on June 15. All previous Shin Megami Tensei V information has been announced during Nintendo events.