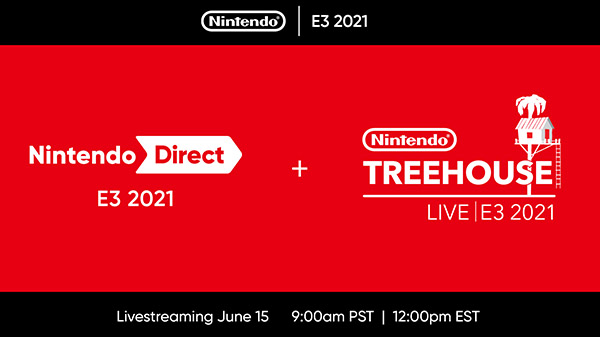 Nintendo will host its E3 2021 Nintendo Direct on June 15 at 9:00 a.m. PT / 12:00 p.m. ET, followed Nintendo Treehouse Live: E3 2021, the company announced. You will be able to watch it on YouTube (North America, Europe, Japan), Nintendo.com, Nintendo.co.uk, and Nintendo.co.jp.
The Nintendo Direct will feature roughly 40 minutes of information focused exclusively on Switch games mainly releasing in 2021. Nintendo Treehouse Live will feature around three hours of deep dives on gameplay for a handful of Switch games.
E3 2021 runs from June 12 to 15.