Rumor: Dead Space revival in development at Motive [Update]
Three sources indicate new title on the way.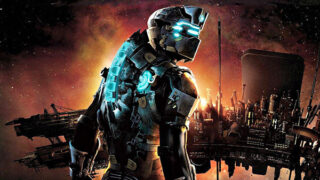 Electronic Arts will announce a Dead Space revival during its EA Play Live digital event on July 22, according to VentureBeat writer Jeff Grubb in the latest GamesBeat Decides podcast, which was picked up by VGC.
The revival is reportedly developed by Electronic Arts' Motive studio, which also developed the October 2020-released Star Wars: Squadrons.
A Eurogamer story has corroborated these claims, "which tallies with information [Eurogamer has] heard."
Gematsu has also separately heard that a Dead Space revival is in the works at Motive, which is said to be a reimagining rather than a sequel to the existing trilogy.
The Dead Space series launched in October 2008 and has not seen a new entry since the release of Dead Space 3 in February 2013. All three titles in the main trilogy are available for PlayStation 3, Xbox 360, and PC.
Update 07/01/21: VentureBeat has published a more detailed article on the Dead Space revival. According to the outlet, the game is a "full-fledged remake" that uses the original Dead Space as a "strong foundation," but updated with modern visuals and new gameplay mechanics inspired by its sequels.