Monark teaser website opened – 'new school RPG' from former Shin Megami Tensei staff
Announcement set for June 10.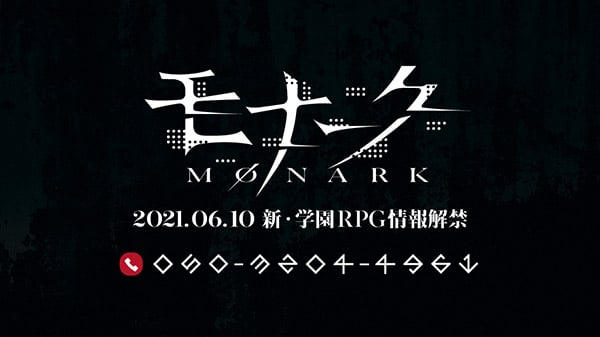 The teaser website and official Twitter and LINE accounts for Monark, the "new school RPG" from former Megami Tensei and Shin Megami Tensei teased for a June 10 announcement in the latest issue of Weekly Famitsu, has been opened.
The website features a number of names, most of which are illegible. The only four that can be made out are as follows:
All four developers have previously worked on the Megami Tensei and Shin Megami Tensei games.
The website also includes the Japanese phone number 050-3204-4961. If you call the number, you will hear some struggling and a scream, followed by a man saying something like, "Finally. I've been waiting for you, my foolish, silly, precious child."
The source code of the website contains the text: "Four choices. Four fates. The choice is your ego's to make. Abandon all hope, ye who enter here." The common name of the domain seems to be cs.furyu.jp (thanks, @Renka_schedule), suggesting it is a FuRyu title.
The publisher, developer, and platforms for Monark have yet to be officially announced.
Thanks, Famitsu.