1980s arcade game collection Taito Milestones announced for Switch
Due out in February 2022 in Japan.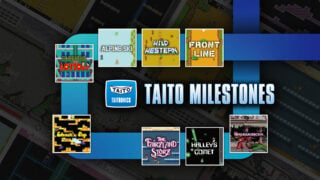 Taito has announced Taito Milestones, a collection of eight-plus 1980s arcade games co-developed with Arcade Archives series developer Hamster. It will launch for Switch in February 2022 in Japan.
Taito Milestones includes the following titles:
The Ninja Warriors
Halley's Comet
The Fairyland Story
Chack'n Pop
Elevator Action
Alpine Ski
Wild Western
Front Line
Every title announced for the collection thus far, excluding Chack'n Pop, is already available as an Arcade Archives title for Switch and PlayStation 4. Though considering the collection includes more than eight titles, additional titles not already available via Arcade Archives may also be included.
Visit the official website here.
Thanks, Famitsu.