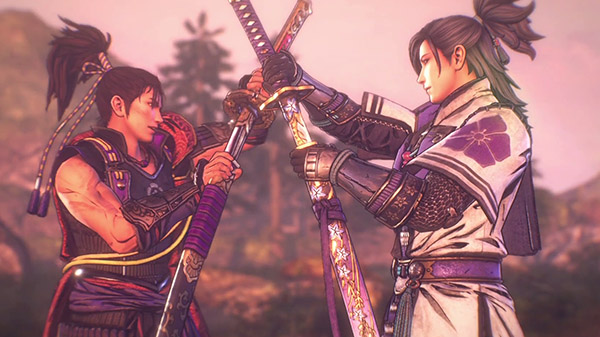 Publisher Koei Tecmo and developer Omega Force have released the theme song trailer for Samurai Warriors 5, featuring the song "One Nation" by Japanese boy band EXILE.
"My approach to this song was to try and add even more beauty into the world of Samurai Warriors," said Exile's Shokichi Yagi in a statement. "I tried to express the exciting and lively aspects of the story, while at the same time adding the duality of the underlying emotional aspects to create a melody that was also sorrowful. I am very honored for this opportunity to create a song for a series with such a long history."
Additionally, Koei Tecmo announced that it will host the fourth official live stream for Samurai Warriors 5 on May 27 at 21:00 JST. You will be able to watch it on YouTube. It will feature thoughts from Shokichi on the game's theme song, live gameplay by members of EXILE, and the latest information on the game, including all named non-playable characters with dedicated graphics and more. Presenters include Shokichi Yagi and Sekai Yamamoto of EXILE, MC Eiji Takemoto (Katsuie Shibata voice actor), and Hisashi Koinuma (Samurai Warriors 5 producer).
Samurai Warriors 5 is due out for PlayStation 4, Xbox One, and Switch on June 24 in Japan, followed by PlayStation 4, Xbox One, and Switch in the west and PC via Steam worldwide on July 27.
Watch the trailer below.