Bloodstained: Ritual of the Night sequel in development
Further details not announced.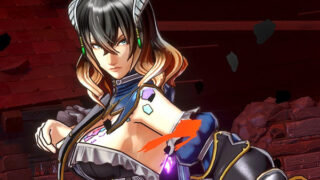 A sequel to Bloodstained: Ritual of the Night is currently in development, according to publisher 505 Games.
In its fiscal year 2020 / 2021 Q3 results presentation, the publisher lists the following notes for the Metroidvania game:
Latest creation of Koji Igarashi, the former series producer of the Castelvania franchise.
Worldwide publishing rights on PC and all console formats.
High Metacritic score (average 81).
€30.2 million life-to-date revenues—more than one million copies sold.
Expected lifetime revenues of at least €30 million.
Second version in development.
It should be noted that while "second version" is an unusual term for a sequel, it is also used for the Ghostrunner section of the presentation, which already has an announced sequel.
Bloodstained: Ritual of the Night is available now for PlayStation 4, Xbox One, Switch, PC via Steam, iOS via the App Store, and Android via Google Play.