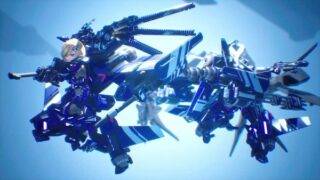 High-speed 3D shooter Wing of Darkness has gone gold, developer Production Exabilities announced. That means development is complete and the game is ready for mass production.
Wing of Darkness is due out digitally for PlayStation 4, Switch, and PC via Steam on June 3 worldwide for $29.99 / 2,980 yen, as well as physically in standard and limited editions for PlayStation 4 and Switch in Japan and Asia. It will support English, Japanese, Chinese (Traditional and Simplified), Korean, French, Italian, German, and Spanish subtitle language options, and Japanese audio.
Read more about the game here.