PS5 launches May 15 in Mainland China
China gets a different PlayStation Plus Collection.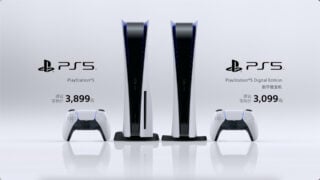 PlayStation 5 and PlayStation 5 Digital Edition will launch on May 15 in Mainland China for 3,899 yand 3,099 yuan, respectively, Sony Interactive Entertainment Shanghai announced (2). Pre-orders will open on April 29 at 12:00 CST.
Other products available at launch include the DualSense wireless controller for 529 yuan, PULSE 3D wireless headset for 749 yuan, HD Camera for 449 yuan, and DualSense Charging Station for 229 yuan.
PlayStation 5 users with a PlayStation Plus membership will also have access to the PlayStation Plus Collection in China, which includes the following 12 games:
Gravity Rush 2
Hardcore Mecha
Helldivers: Dive Harder Edition
Horizon Zero Dawn / Horizon Zero Dawn – The Frozen Wilds
Journey
The Last Guardian
LittleBigPlanet 3
Loco Roco Remastered
Ratchet & Clank
Tearaway
WipEout Omega Collection
A range of launch window titles are currently in preparation, including Sackboy: A Big Adventure, Ratchet & Clank: Rift Apart, and Genshin Impact.