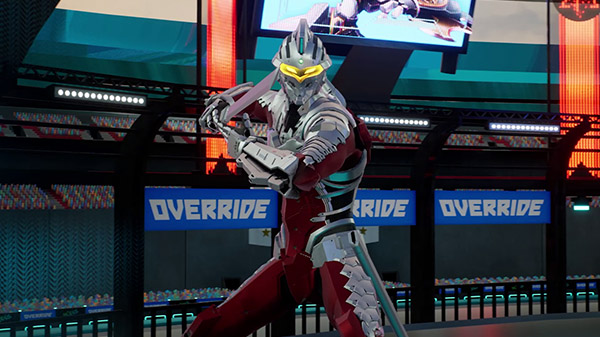 Override 2: Super Mech League downloadable content character Dan Moroboshi from Ultraman is now available alongside the latest patch, publisher Modus Games and developer Modus Studios Brazil announced. He is the fourth and final member of the Ultraman crew joining the fight.
Get the patch notes below.
April 27, 2021 Update Patch Notes

New Ultraman Ultraseven (Dan Moroboshi).
Stardust balance changes.
Fixed bug where players could cancel out of Unicorn Charge after it was blocked.
Reduced number of bounces on Bouncing Star when used without Glow Up.
Increased recovery time on Bouncing Star.
Club Duels now allow playing against AI.
Override 2: Super Mech League is available now PlayStation 5, Xbox Series, PlayStation 4, Xbox One, Switch, and PC via Steam.
Watch the Dan Moroboshi gameplay trailer below.