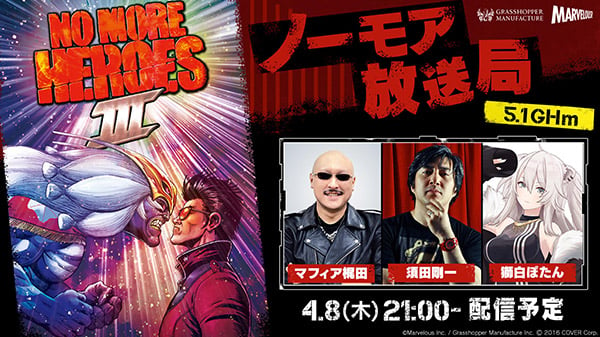 Marvelous will host the No More Heroes III official live stream "No More Broadcasting 5.1 GHm" on April 8 at 21:00 JST, the company announced. You will be able to watch it on YouTube and Twitter.
The broadcast will look back on the No More Heroes series thus far, as well as share the latest information on No More Heroes III. Presenters include MC Mafia Kajita, guest Shishiro Botan (from the Virtual YouTuber gruop Hololive), and No More Heroes III director Goichi Suda.
No More Heroes III is due out for Switch on August 27 worldwide.