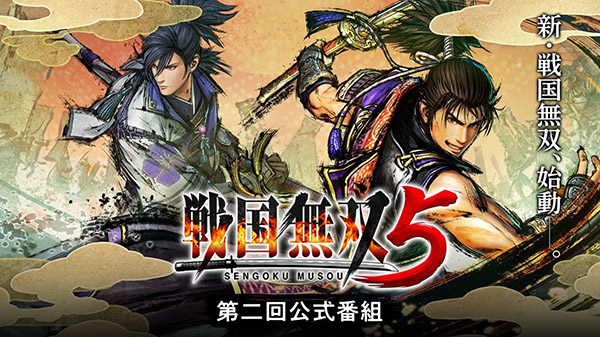 Publisher Koei Tecmo and developer Omega Force will host the second official live stream for Samurai Warriors 5 on March 24 at 21:00 JST, the companies announced. You will be able to watch it on YouTube.
The live stream will feature the first live gameplay, including a look at the game's story and evolved action, as well as new playable character announcements, and a sample of the "Treasure Box" and "Ikkitousen Box" limited editions due out in Japan. Presenters include MC Eiji Takemoto (Katsuie Shibata voice actor), guest Ryouta Oosaka (Tokugawa Ieyasu voice actor), and Hisashi Koinuma (Samurai Warriors 5 producer).
Samurai Warriors 5 is due out for PlayStation 4 and Switch on June 24 in Japan, followed by PlayStation 4, Xbox One, and Switch in the west and PC via Steam worldwide on July 27.