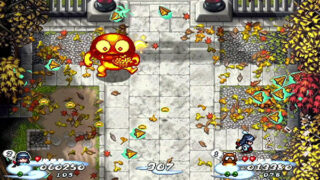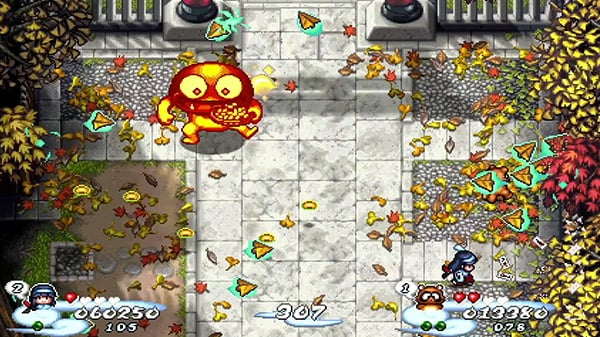 Publisher Natsume and developer Natsume Atari have officially released the teaser trailer for Pocky & Rocky Reshrined that first debuted at New Game+ Expo 2021 last week.
Here is an overview of the game, via Natsume:
Pocky & Rocky follows the adventures of a young Shinto shrine maiden named Pocky and her companion, Rocky the raccoon, as they attempt to save a group of creatures known as the Nopino Goblins. Gameplay takes place from a top-down perspective and features both single-player and cooperative modes.

Pocky & Rocky Reshrined is a sequel to Pocky & Rocky, known in Japan as the action-shooting game series Kiki Kaikai, which first appeared as an arcade game from Taito Corporation in 1986 and is being developed under license from Taito Corporation.
Pocky & Rocky Reshrined is due out for PlayStation 4 and Switch this fall.
Watch the teaser trailer below.