Konami announces virtual reality band performance game Beat Arena for Oculus Quest, Oculus Quest 2
Due out on March 12 in Japan and Asia.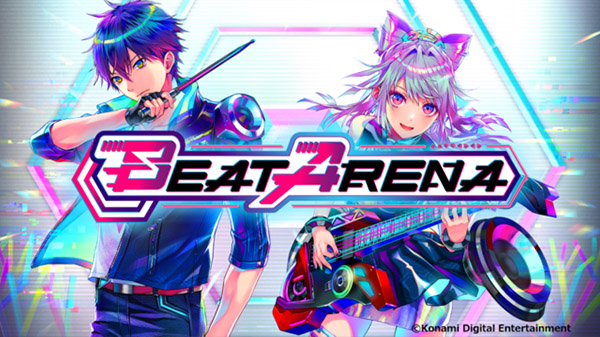 Konami has announced virtual reality band performance game Beat Arena for Oculus Quest and Oculus Quest 2. It will launch on March 12 in Japan and Asia for 2,990 yen with English and Japanese language support.
Here is an overview of the game, via its official website:
Outline

Perform music from Bemani series in the virtual realty band performance game on Oculus!

A new Konami music game is coming to Oculus Quest! Create your own avatar and perform Bemani series songs alongside your friends' game data no matter where they are!

Instruments

Drums – Bang to the beat as you hit descending music notes in style!
Guitar – Strike all the right chords and become the greatest guitarist!
Keyboard – As the keyboardist, your very fingertips bring harmony to your band's performances!
Bass – Every band needs a bassist. Be your band's rhythm!

Avatars

Create original avatars to form your own unique band with your friends!

There are heaps of customization and color options to bring your avatar to life!

Crossover Time Sessions

You will be able to share game data with your friends to enjoy jam sessions whenever you want. Feel a greater sense of togetherness with friends and spectators alike as you rock the house!

Replay Mode

Rewatch your jam sessions from various angles with the Live Camera Mode, Performer Mode, and more.

Display Lyrics / Tambourine

You will be able to toggle song lyrics ON or OFF and craft music video-like visuals! You can even use a tambourine and hype your spectators in Replay Mode!

Music

This game is packed full of Bemani series songs, and more will be added in future updates!

"Accord" by BEMANI Sound Team "HuΣeR" feat. Fernweh
"Clowning Folly" by KanadeYUK
"Drastic Your Dream" by Ryo Shirasawa feat. Mizuho Yasuda
"Fat Snail" by NECOMATA MODIFY SALVATION feat. Hinata Shishido
"Fuurin Hanabi" by BEMANI Sound Team "Gekidan Record" feat.Yura Mari
"Gensouka" by Kanako Hohsino
"Hane Naki Shojo Uta" by Junjou Discord (Innocent Discord)
"Hatashijou" by ATSUMI UEDA
"jk Paradise" by IOSYS jk Girls vs Pizuya's Cell
"Jousou Dystopia" by mami
"Just Believe" by Kanako Kotera
"Kikagakuteki Trickster" by DJ Genki feat. SHIN from HYPERNOVA With Mitsuyo
"Koi No Melody" by SARAH
"Oboro" by GITADOROCK by Yamato
"Peppermint Wa Watashi No Teki" by Yu Tokiwa
"Real -L Size No Yume-" by MAKI
"Rin To Shite Saku Hana No Gotoku" by BENIIRO RITOMASU
"Shonen Ripples" by Yu Tokiwa
"Sweet Feelin'" by Honey latte
"WONDER TRIP" by dadaco
"Yume Ni Tsuite TYPE C" by Hideyuki Ono feat. Hiromi Okamoto
Watch the announcement trailer below.