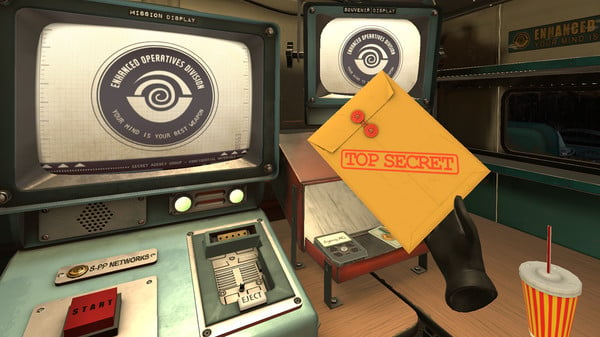 Schell Games will release I Expect You To Die 2: The Spy And The Liar for PlayStation VR in 2021, the developer announced.
The sequel was first announced in late January for unspecified virtual reality platforms, but is available to Wishlist on Steam.
"We are thrilled to be coming back to PlayStation VR with the sequel," said I Expect You To Die 2: The Spy And The Liar director Charlie Amis in a statement. "It was really a no-brainer. Our PlayStation VR Agents are an integral part of our community, and we can't wait for players—both new and returning—to experience the new twists, turns, perils, and puzzles I Expect You To Die 2 has to offer."
Here is an overview of the game, via the PlayStation Blog:
Following the events of I Expect You To Die 2, I Expect You To Die 2: The Spy And The Liar sends you back into the immersive world of espionage and undercover danger. Leaving nothing to chance, the Agency has assigned you with the task of going deep undercover and putting a stop to the Zoraxis organization's new scheme of world dominance. After all, you did stop Zor before and survived the Death Engine! Now, you'll need to step up your super spy game! Take advantage of your telekinetic abilities in all-new environments and surroundings. Expose the diabolical plot and learn even more about Zoraxis. Risk your life for the greater good; because, remember: we expect you to die.
Watch an extended version of the initial announcement trailer below.