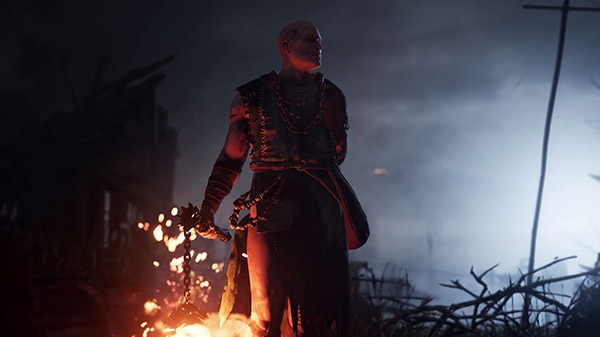 Publisher Focus Home Interactive and developer Sumo Digital have a new trailer for Hood: Outlaws & Legends introducing the Mystic class.
Previous trailers introduced the BrawlerHunter, and Ranger.
Here is an overview of the game and class, via Focus Home Interactive:
About

Hood: Outlaws and Legends, the multiplayer player-versus-player-versus-enemy heist game from Sumo Digital and Focus Home interactive, has launched the third entry in a series of in-depth gameplay trailers for each of the four playable classes available at launch. Matchmaking in opposing teams of four, choose your character based on your preferred playstyle, or what best fits your team's strategy. In this game where cooperation is key, your team's composition can suit a stealthy long-range approach, a brutal close combat heist or a balanced band of Outlaws prepared for anything.

The Mystic: Bring Divination and Trickery to the Battlefield

Trained at a young age to become an Inquisitor, the Mystic decided to rebel against the government's iron fist. Bringing mystical abilities to the battlefield, The Mystic can inhale some of his incense to reveal nearby enemies for a short period of time, as well as heal himself and nearby allies. Use it to infiltrate interiors where guards could be lurking around every corner, or refresh your allies during a big fight. Meanwhile, his poisonous smoke bombs can bring unfortunate foes to their knees – or be adapted with perks to heal allies in an area-of-effect.

The Mystic is also a capable melee fighter, with his deadly flail letting him set the pace of combat. Swing it to create space or launch the flail forward to perform a powerful mid-range attack, stunning enemies for a short duration to create an opening for a follow-up.
Hood: Outlaws & Legends is due out for PlayStation 5, Xbox Series X, PlayStation 4, Xbox One, and PC via Steam on May 10. Pre-orders include three-day early access starting May 7.
Watch the trailer below.