Dark fantasy RPG Disciples: Liberation announced for PS5, Xbox Series, PS4, Xbox One, and PC
Due out in Q4 2021.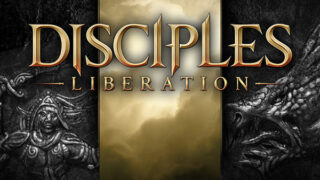 Publisher Kalypso Media and developer Frima Studio have announced Disciples: Liberation, a mature, dark fantasy strategy RPG with turn-based combat, for PlayStation 5, Xbox Series, PlayStation 4, Xbox One, and PC (Steam). It will launch in Q4 2021.
A closed PC alpha test will run from March 3 to April 3, allowing 200 players to go hands-on with an early state the game. Users can apply at the official website.
Here is an overview of the game, via its Steam page:
About

Disciples: Liberation is a mature, dark fantasy strategy RPG with turn-based combat. Liberate the land of Nevendaar and uncover the endless stories hidden within this richly detailed world where every decision has a consequence, and every wrong move could be deadly.

Explore a rich overworld and align with a variety of in-world factions: from a human empire tinged by religious extremism to the dark forces of the undead lead by a mad queen. Assemble a team to gather precious resources, sway political standing, and take on brutal beasts in intricate turn-based battles.
Choice is everything in Disciples: Liberation and it is up to you how you write your story.

Key Features

80-Plus Hour Single-Player Campaign – Experience a sprawling dark fantasy epic over three acts, with more than 270 quests and five unique endings to unlock
Explore a War-Torn Realm – Journey through a sprawling world in ruin and work to unearth its endless secrets, hidden treasures, and bloody past
Write Your Own Story – Pick from four uniquely skilled classes and define your place in the world, recruiting others to your cause from an assortment of factions
Build a Base – Take on quests for precious resources and use your political savvy to build a place of planning and sanctuary
Fight for Your Life – Recruit 50-plus units and amass an army best suited to your play style; hone both steel and spell in intricate-turned based combat.
Challenge Deadly Bosses – Test your mettle and pit your party against horrific monsters and beasts, each requiring a unique strategy
Choice is Everything – Let your decisions guide your fate and directly influence what sort of leader you become
Fight Your Friends – Put forth the ultimate challenge and battle for supremacy in 2-player online skirmishes
Watch the announcement trailer below. View the first screenshots at the gallery.