ENDER LILIES: Quietus of the Knights now available in Early Access for PC
Gameplay launch trailer released.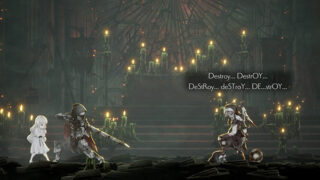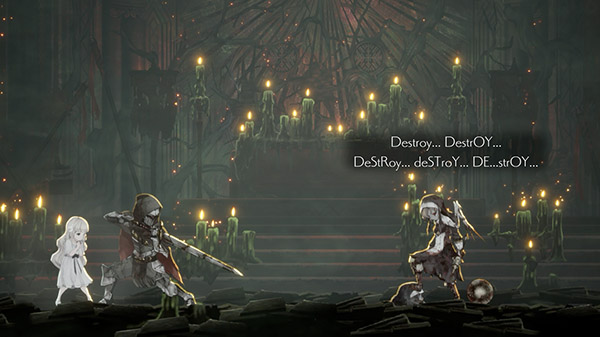 ENDER LILIES: Quietus of the Knights is now available in Early Access for PC via Steam for $19.99 / €19.99 / £15.49 / 2,178 yen, publisher Binary Haze Interactive and developers Live Wire and Adglobe announced. It supports English, French, Italian, German, Spanish, Portuguese, Russian, Simplified Chinese, Japanese, and Korean language options.
The Early Access version includes access to three of the eight stages planned for the full game, as well as alpha stages. When the full game launches, it will feature complete stories, new stages, enemies, bosses, and skills, an optimized game balance, and improvements to character maneuverability and appearance.
As previously announced, the full release is planned for release across Xbox Series, PlayStation 4, Switch, and PC via Steam in Q2 2021. An Xbox One version is also tentatively planned.
Here is an overview of the game, via Live Wire:
After waking up alone in a church with no memory of recent events, priestess Lily finds the surrounding hamlet and woods occupied only by the undead. A cursed rain falls upon the Ruined Kingdom, and only Lily can purify the corruption and free its denizens from the blight. Guide the priestess through areas beautifully illustrated in a Japanese dark fantasy aesthetic in search of the source of trouble.

Defeat challenging bosses, then exorcise them to receive visions showing glimpses of the past and recruit the fallen champions as equippable companions. Mix and match their souls to create a ghostly bodyguard squad perfect for every situation, from directed ranged and melee attacks or autonomous assaults on any foes unfortunate enough to come within reach.

Mili, musical veteran of anime shows such as Ghost in the Shell and Goblin Slayer as well as rhythm games with millions of fans like Cytus and DEEMO, contributes haunting melodies to ENDER LILIES. Sound effects by former Sega producer Keiichi Sugiyama, whose past work includes franchises like Rez and Skies of Arcadia, complete the poignant audio for the title.
Watch the gameplay launch trailer below. View a new set of screenshots at the gallery.