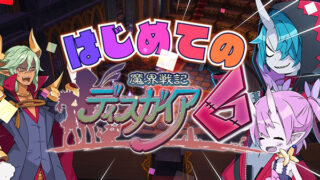 Nippon Ichi Software has released the sixth official trailer for Disgaea 6: Defiance of Destiny, which is dubbed "First-Time Disgaea 6."
In the trailer, zombie protagonist Zed, little sister Bieko, and Overlord Ivar introduce how to properly utilize new elements such as Auto-Battle and Auto-Repeat, as well series staples such as an "After Story," and the "Carnage Dimension" and "Rasetsu Dimension" extreme difficulty worlds.
Disgaea 6: Defiance of Destiny is due out for PlayStation 4 and Switch on January 28 in Japan, and for Switch in summer 2021 in North America and Europe. A demo is available now in Japan. Read more about the game here, here, here, and here.
Watch the trailer below.