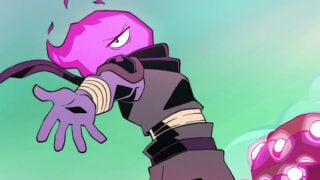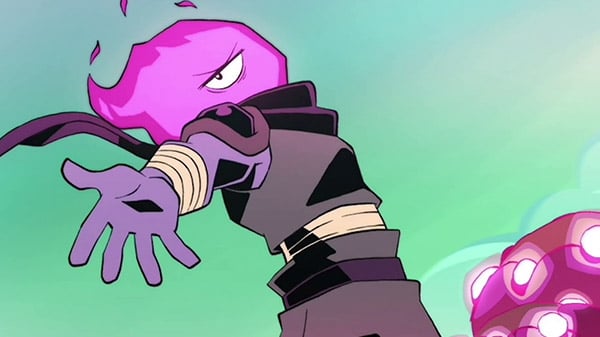 Developers Motion Twin and Evil Empire have released the animated launch trailer for Dead Cells downloadable content "Fatal Falls," which is available today for consoles and PC for $4.99 / €4.99.
Here is an overview of "Fatal Falls," via the developers:
The "Fatal Falls" downloadable content introduces a significant amount of new content for fans including two new mid-game biomes, a killer new boss, and a slew of new weapons and items. The two new biomes are parallels to the "Stilt Village," "Clock Tower," and "Time Keeper" areas and are intended as alternate paths to spice up your mid-game runs.

Along the new paths fans can expect to encounter a cute but deadly pet sword and deranged enemies like the Myopic Crow, the Clumsy Swordsman, the Compulsive Gravedigger, and a lot more (eight total) culminating with the final boss, The Scarecrow.

And what's an update without new weapons? "Fatal Falls'" new maniacal sword (did we mention it flies?) is designed to bring Brutality players a real counterpart to the Great Owl and Mushroom Boi. Sickles, undoubtedly one of the more iconic weapons in existence, have also been added—they are attracted to enemies and will follow you around a bit. Seven new weapons in total have arrived: Lightning Rods, Ferryman's Lantern, Scarecrow's Sickles, Iron Staff, Snake Fangs, Serenade, and Cocoon. Each one will help you in different areas of the two new biomes. And because we want you to feel good AND look good, a total of 10 new outfits have also been added to the update.

"Fatal Falls" marks the second paid downloadable content drop for the 2018 Game of the Year winning Dead Cells. The developers have kept a steady flow of free content on tap for its loyal community across all platforms for the past 30 months. The first paid downloadable content, "The Bad Seed," dropped last year for the same price of $4.99. Previous recent updates have included bringing six new mobs, massive systematic updates and the much-requested backpack, several new biomes, dozens of distinct (and mostly deranged) new enemies, and a variety of badass weaponry to help you not die as much. Update 21, the Malaise Update, changed the way the late game mechanics work entirely. The Malaise Update will hit consoles in February; it is currently available on PC.
Dead Cells is available now for PlayStation 4, Xbox One, Switch, PC via Steam, iOS via the App Store, and Android via Google Play.
Watch the trailer below.