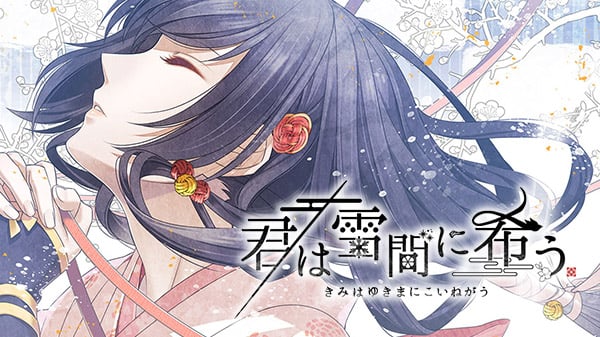 The comedian Yuki Iwai-produced otome visual novel first teased by Idea Factory back in September 2018 is titled Kimi wa Yukima ni Koinegau and will launch for Switch in 2021 in Japan under the Otomate brand, the publisher announced.
Kimi wa Yukima ni Koinegau is a Japanese-style romance visual novel that tells the story of the fateful encounter between a girl and "non-humans."
The game's staff includes:
Original Creator and Producer: Yuuki Iwai (Haraichi)
Character Design and Original Drawings: Team Nagaoka
Producer: Fumiyoshi Tatematsu
Director: Honami Igarashi
Main Scenario Writer: Maro Sasaki
Scenario Writers: Yuuki Yoshino, Saya Oogi
Watch a teaser trailer below. Visit the teaser website here. Follow the official Twitter account @kimiyukiotomate. More information is due out in the January 20, 2021 issue of B's LOG magazine. The full official website will launch on January 28.