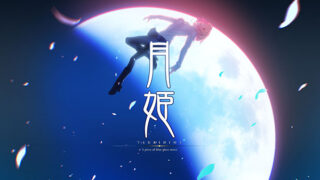 Tsukihime: A Piece of Blue Glass Moon, the 2008-announced remake of the 2000-released romance visual novel Tsukihime, will launch for PlayStation 4 and Switch in summer 2021 in Japan, Type-Moon announced following the Fate Project New Year's Eve TV Special 2020.
The remake's staff and voice cast is as follows:
Staff

Scenario and Supervision: Kinoko Nasu
Character Design: Takashi Takeuchi
Art Director: Hirokazu Koyama
Direction and Script: BLACK
Graphics: Takao Sougetsu, Kaetsu, Shima Udon, Neko Sunatori
Script: Urushinohara
Program: Kiyobee
Music: Hideyuki Fukasawa, Keita Haga
Logo Design: Winfanworks
Theme Song: ReoNa "Seimeisen" (Sacra Music)
Opening Animation: Ufotable
Planning and Production: Type-Moon

Cast

Shiki Toono (voiced by Ryousuke Kanemoto)
Arcueid Brunestud (voiced by Ikumi Hasegawa)
Ciel (voiced by Kaede Hondo)
Akiha Toono (voiced by Shino Shimoji)
Hisui (voiced by Kana Ichinose)
Kohaku (voiced by Yuuki Kuwahara)
Watch the announcement trailer below. View a set of images at the gallery. Visit the official website here.