Siren and Gravity Rush creator Keiichiro Toyama leaves Sony Interactive Entertainment JAPAN Studio, establishes Bokeh Game Studio
Kazunobu Sato and Junya Okura join the esteemed creator.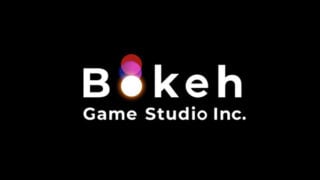 Keiichiro Toyama, creator of the Silent Hill, Siren, and Gravity Rush series, left Sony Interactive Entertainment JAPAN Studio and established the independent Bokeh Game Studio on August 13.
Kazunobu Sato and Junya Okura, who have worked alongside Toyama for many years, also left Japan Studio and joined Toyama as core members of the new studio. Toyama is the chief executive officer (CEO), while Sato is the chief operating officer (COO) and Okura the chief technology officer (CTO).
The studio's name, "Bokeh," is an English term originated from the Japanese word "bo-ke," which refers to the camera blur technique. This Japanese method of expression has grown to be used worldwide.
Bokeh Game Studio defines its business as "development of software for console and PC," and aims to "take on many challenges in the future, regardless of platform."
Here is a message from Toyama on the studio's establishment:
"Having parted with Sony Interactive Entertainment which I have been with for a very long time, we have independently established a new development studio.

"Looking back at my inner self, nothing has really changed at all since day one when I set foot into this industry. Firstly I want players to enjoy games built from ideas with originality, and secondly I want to enjoy making those games—this is all there was to it. Thankfully it was possible for myself and team to develop and release many games. However the gaming industry has rapidly grown globally and is still drastically changing all the time. Day by day, living in these times, I have felt the need for a substantial change to pursue my own ambitions. This is why I have decided to become independent.

"Thankfully I am blessed with a team of colleagues who share the same ambitions as myself, which is why I am able to start this new chapter with a new game studio where we can form our original ideas. We are already under development for our first work, though obviously will need some time before release. We ask for your patience and to look forward to future announcements."
In an interview with Famitsu, Toyama confirmed that development on the studio's first title—an original action–adventure game that will release on multiple platforms—is currently underway. The scale of the game is similar to the games Toyama has created in the past. Development is expected to take two or three years.
Asked about the franchises he worked on at Sony Interactive Entertainment JAPAN Studio, Toyama said that while Bokeh Game Studio will not be able to work on those properties on its own accord, he hopes to continue his good relationship with Sony Interactive Entertainment to possibly realize new movements in those franchises in the future if both parties agree to it.
Here is an overview of each creator's achievements:
Keiichiro Toyama

Kazunobu Sato

Lead Character Design

Siren (2003, PlayStation 2)
Siren 2 (2006, PlayStation 2)

Game System Director

Siren: New Translation (2008, PlayStation 3)

Lead Game Designer

Puppeteer (2013, PlayStation 3)

Producer

The Last Guardian (2016, PlayStation 4)

Junya Okura

Lead Game Designer

Siren (2003, PlayStation 2)
Siren 2 (2006, PlayStation 2)
Siren: New Translation (2008, PlayStation 3)
Gravity Rush (2012, PS Vita)
Gravity Rush Remastered (2015, PlayStation 4)
Gravity Rush 2 (2017, PlayStation 4)
Follow Bokeh Game Studio on Twitter here and Facebook here.
Watch an introduction video below.