GRAVEN – The Game Awards 2020 limited-time PC demo now available
Playable until December 13.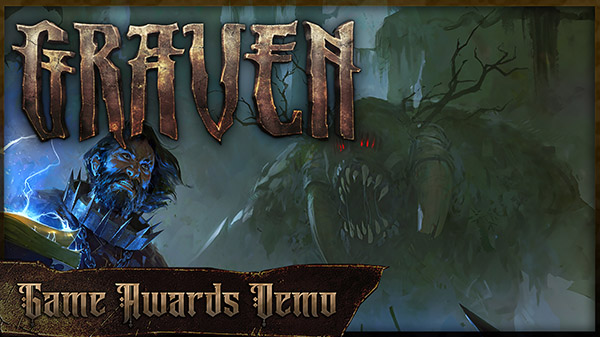 Publishers 3D Realms and 1C Entertainment, and developer Slipgate Ironworks have released a limited-time demo for dark fantasy action adventure first-person shooter GRAVEN for PC via Steam in celebration of The Game Awards 2020 this week. The demo will be available until December 13 at 10:00 a.m. PT / 1:00 p.m. ET.
Here is an overview of the demo, via 3D Realms:
Get hands on with 3D Realm's spiritual successor to dark fantasy games like Hexen for the first time.
Control a disgraced Priest of the Orthogonal Order, tap into righteous fury and help suffering citizens in a reactive, medieval world.
Wield staves, wrist-mounted crossbows, and arcane magics to defeat enemies and solve environmental puzzles.
Play GRAVEN's blend of classic shooters, immersive sims, and action RPGs either solo, with one friend in split-screen co-op or a party of four online (demo is solo only).
Battle two never-before-seen enemies, Razorfins and Mire Reavers.
Unleash the might of new weapons like the Flail and Flechant.
This demo adds more quests, puzzles, and the blacksmith.
GRAVEN is due out for PlayStation 5, Xbox Series X, PlayStation 4, Xbox One, Switch, and PC via Steam in 2021.
Watch a new trailer below.