Back 4 Blood launches June 22, 2021 for PS5, Xbox Series, PS4, Xbox One, and PC
First gameplay of the cooperative first-person shooter.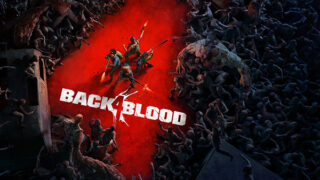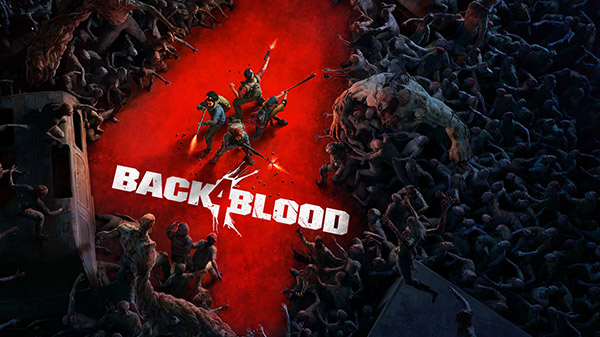 Back 4 Blood will launch for PlayStation 5, Xbox Series, PlayStation 4, Xbox One, and PC via Steam and the Epic Games Store on June 22, 2021, publisher Warner Bros. Interactive Entertainment and developer Turtle Rock Studios announced at The Game Awards 2020.
A PC closed alpha test will run from December 17 to 21. Registration is available now at the game's official website.
"Turtle Rock Studios, the talented team that put the co-op zombie genre on the map, is the perfect partner for us with Back 4 Blood as we pursue this important genre of gaming," said Warner Bros. Interactive Entertainment president David Haddad in a press release. "This passionate development team is giving fans a new franchise that pushes this category of shooters forward with fun, frenetic combat."
Turtle Rock Studios co-founder and design director Christ Ashton added, "Our fans have been waiting a long time for us to return to our roots, and it's amazing to finally show the world what we've been working on. We are making this game with our community in mind and are firing on all cylinders to give players a compelling zombie experience that is unlike any other."
Here is an overview of the game, via its official website:
About

Back 4 Blood is a thrilling cooperative first-person shooter from the creators of the critically acclaimed Left 4 Dead franchise. You are at the center of a war against the Ridden. These once-human hosts of a deadly parasite have turned into terrifying creatures bent on devouring what remains of civilization. With humanity's extinction on the line, it's up to you and your friends to take the fight to the enemy, eradicate the Ridden, and reclaim the world.

Key Features

Cooperative Story Campaign – Fight your way through a dynamic, perilous world in a four-player co-op story campaign where you must work together to survive increasingly challenging missions. Play with up to 3 of your friends online or go solo and lead your team in battle.
Competitive Multiplayer – Play with or against friends in PVP. Become a Cleaner, one of the immune survivors, with special perks or switch sides and play as the horrific Ridden. Both sides come with unique weapons, abilities, and specialties.
Extreme Replayability – A new "roguelike" card system creates different experiences each and every time, putting you in control to craft custom decks, roll different builds and undertake more demanding fights. The Game Director is constantly adjusting to player actions, ensuring exciting fights, extreme gameplay diversity, and tougher legions of Ridden – including mutated boss types up to 20 feet tall.
Watch the announcement trailer and first gameplay below. View a set of artworks at the gallery. Warner Bros. Interactive Entertainment will host a "Back 4 Blood Gameplay Showcase" on December 17 at 10:00 a.m. PT / 1:00 p.m. ET, which you can watch on YouTube, Twitch, and Facebook, where it will showcase even more gameplay.
Trailer
Gameplay