Resident Evil Village – 33 seconds of gameplay
As played by tennis player Naomi Osaka on PlayStation 5.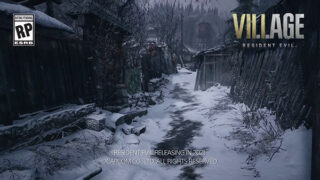 Sony Interactive Entertainment has published a new promotional video for PlayStation 5 featuring tennis player Naomi Osaka, which includes 33 seconds of Resident Evil Village gameplay footage.
Resident Evil Village is due out for PlayStation 5, Xbox Series, and PC in 2021. Read more about the game here.
Watch the footage below (scattered gameplay segments from 1:46 to end of video).